Mouse over the Popcorn for links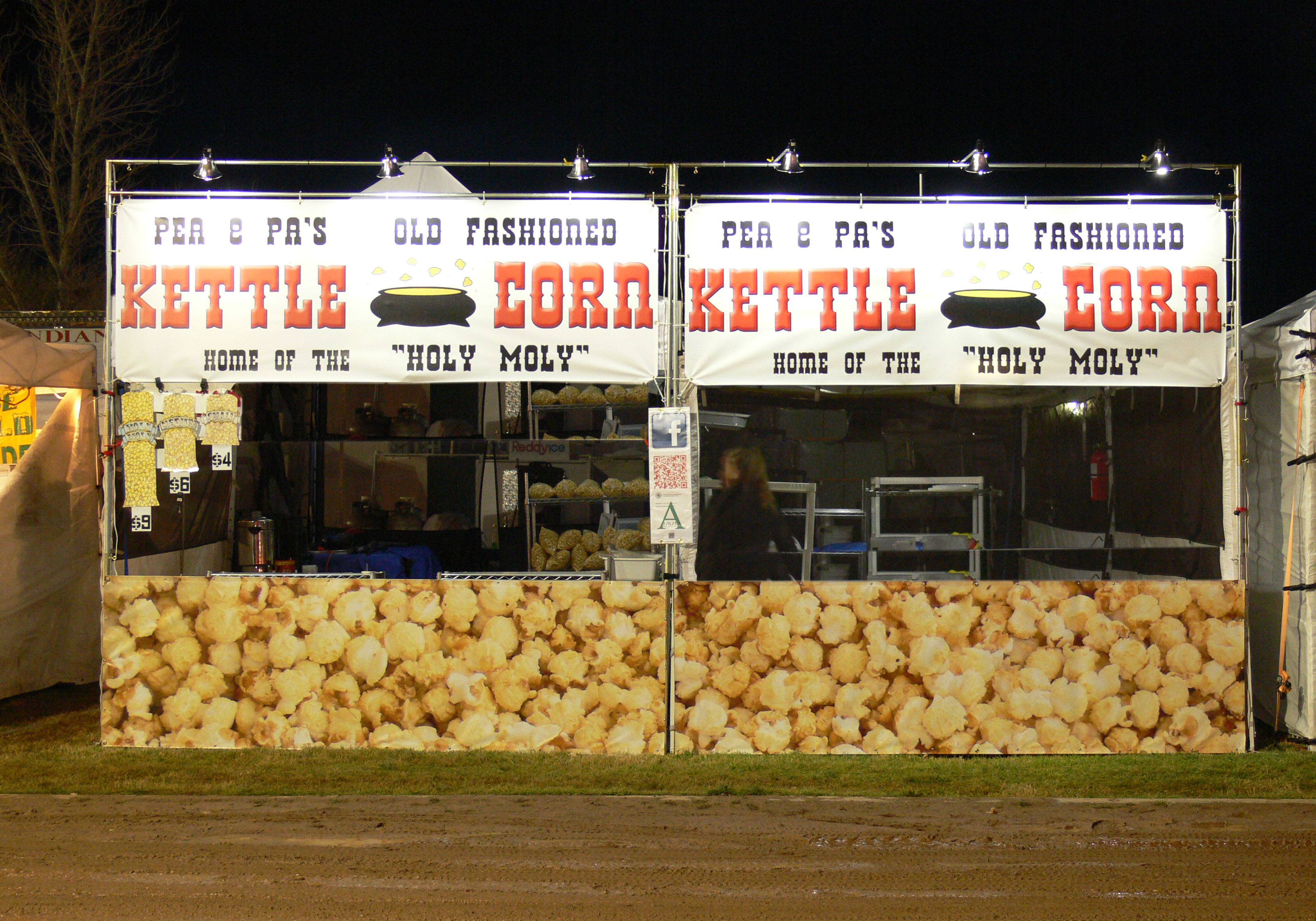 Who doesn't love Kettle Corn !
---
We strive to make the best Kettle Corn possible ! We use only the finest ingredients and equipment available. No additives,preservatives or msg ever just corn,corn oil and sugar. Kettle Corn Recipes vary from vendor to vendor,some use a different type of kernel, some use a different kind of oil,some use secret ingredients (msg).We use a tried and true recipe which yields the perfect balance of sweet and salty.Some say it's the best they've ever tasted !
Our kettles are 160qt NSF approved stainless steel and our equipment is all restaurant grade shelving,containers and utensils. To schedule an event click e-mail us or the contact us link,send us your info and we'll get back to you asap.
Based in Chandler,Arizona we take pride in being family owned and operated !All of our help are either family or close family friends who genuinely care about the quality of the product we provide.
---
We are ready to provide the best Kettle Corn for your event , Large Or Small !
---
No event to large or small! We have experience producing large volumes of Kettle Corn by employing multiple kettles therefore keeping the line moving and the wait times minimal. We are happy to provide kettle corn for any event whether its a school festival,corporate event,sporting event,concerts,grand openings or pretty much any occasion!
---
Videos
Home Photos Calendar Trivia Contacts E-Mail Us Site Map

Health Dept. Festival Network North Bend Originals

Web Design by "Pa" (Dave)